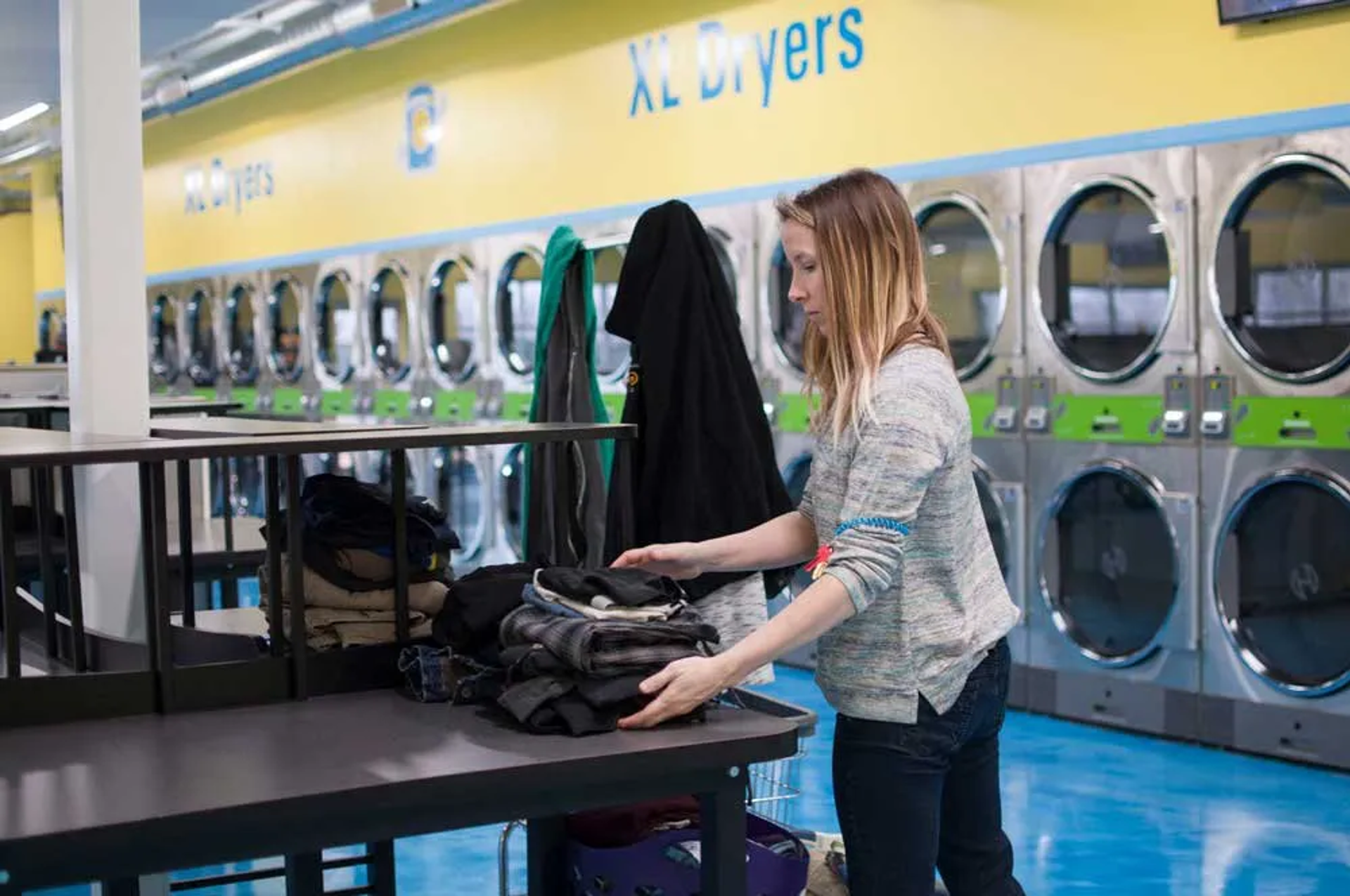 Wash & Fold / Drop Off Laundry Services in Rockford
Happy Life Laundromat knows that one of the keys to a happy life is having more time for yourself. By using our laundry service near Rockford you will be freeing up hours of your time to do something you want to do, instead of doing something that you have to do. 
When you use our drop off laundry (sometimes called fluff and fold) you simply leave your laundry with us and we will take it from there. Our expert launderers will wash and dry your laundry for you. We use commercial quality detergents, softeners, and stain removers when we launder your clothes. If you like a specific brand it is available for an upcharge. If you are particular about the way you want your laundry washed, just let us know and we will do our best to accommodate you. 
We will separate your clothes into lights and darks and even match up your socks! We return everything to you neatly folded unless you ask us to hang up some items. We will hang up to ten items for free. After that it is $.25 a hanger. 
You can leave your dirty clothes with our wash and fold near Rockford any time between 8:00 am and 1:00 am, Monday - Saturday. On Sunday you can drop off your clothes between 11:00 am - 11:00 pm. You will get your clean laundry back in 24 hours. (Turnaround time may take longer depending on how busy we are)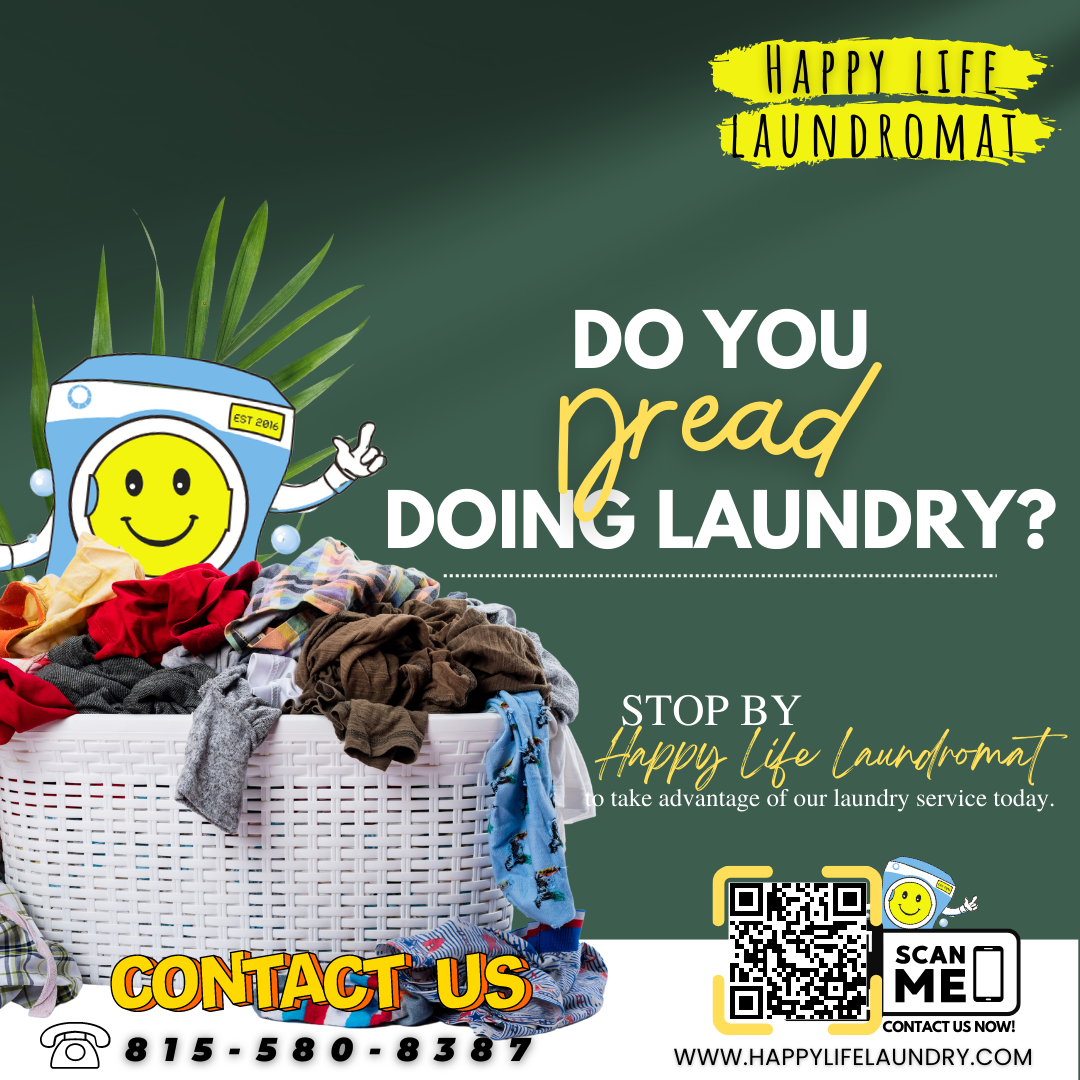 Our drop off laundry service near Rockford is only $1.25/lb. for next day service. If you need your laundry back the same day it is $1.50/lb. and must be dropped off by noon.