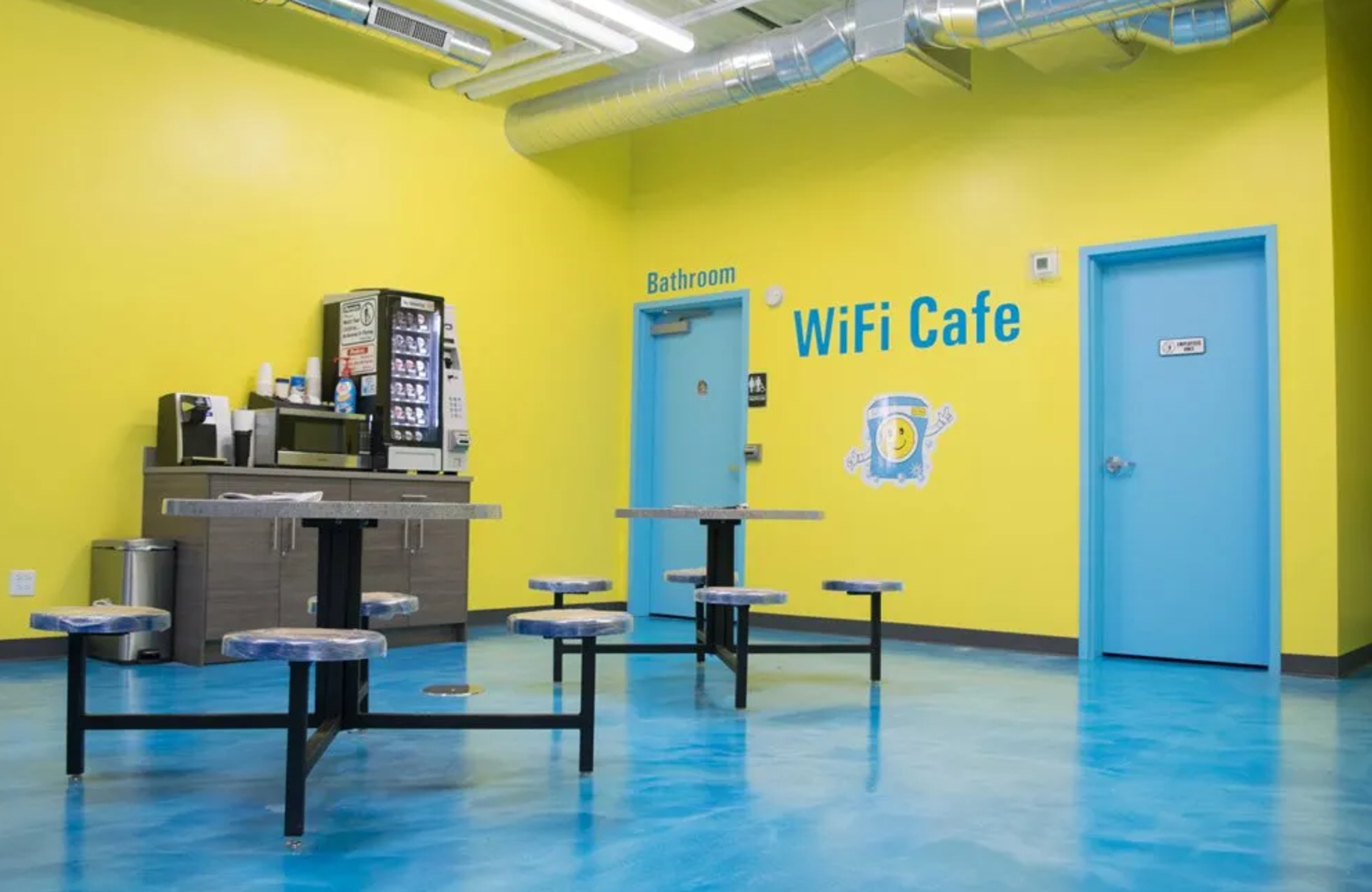 Happy Life Laundromat Amenities
We know doing laundry can be time consuming, so we designed our laundromat to be fun and comfortable while you spend your time here. We have tried to think of everything to make your time with us a pleasant experience.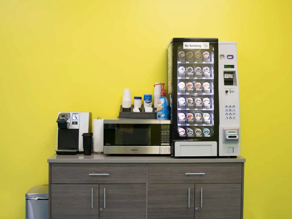 Free Wi-fi - If you need to get some work done or you just want to play games on your phone we offer FREE wi-fi and tables to sit at in our Wi-Fi Café.
Coffee Bar - In need of some caffeine? We have a fully stocked coffee bar where you can purchase some gourmet coffee.
Kids Area - We have a space dedicated to our smallest customers. There are toys and comfy chairs for your kids to hang out at while you wait for your laundry.
Slots / Video Gaming - Step into our gaming lounge and spend your waiting time trying your luck on some of our games. The time will fly by without you even noticing it.
Beer Garden - Our beer garden sells beer and wine for your pleasure. Sit back and relax at the laundromat with a drink!
Smoker's Area - We have an area outside dedicated to our smoking customers. Light up outside and relax.