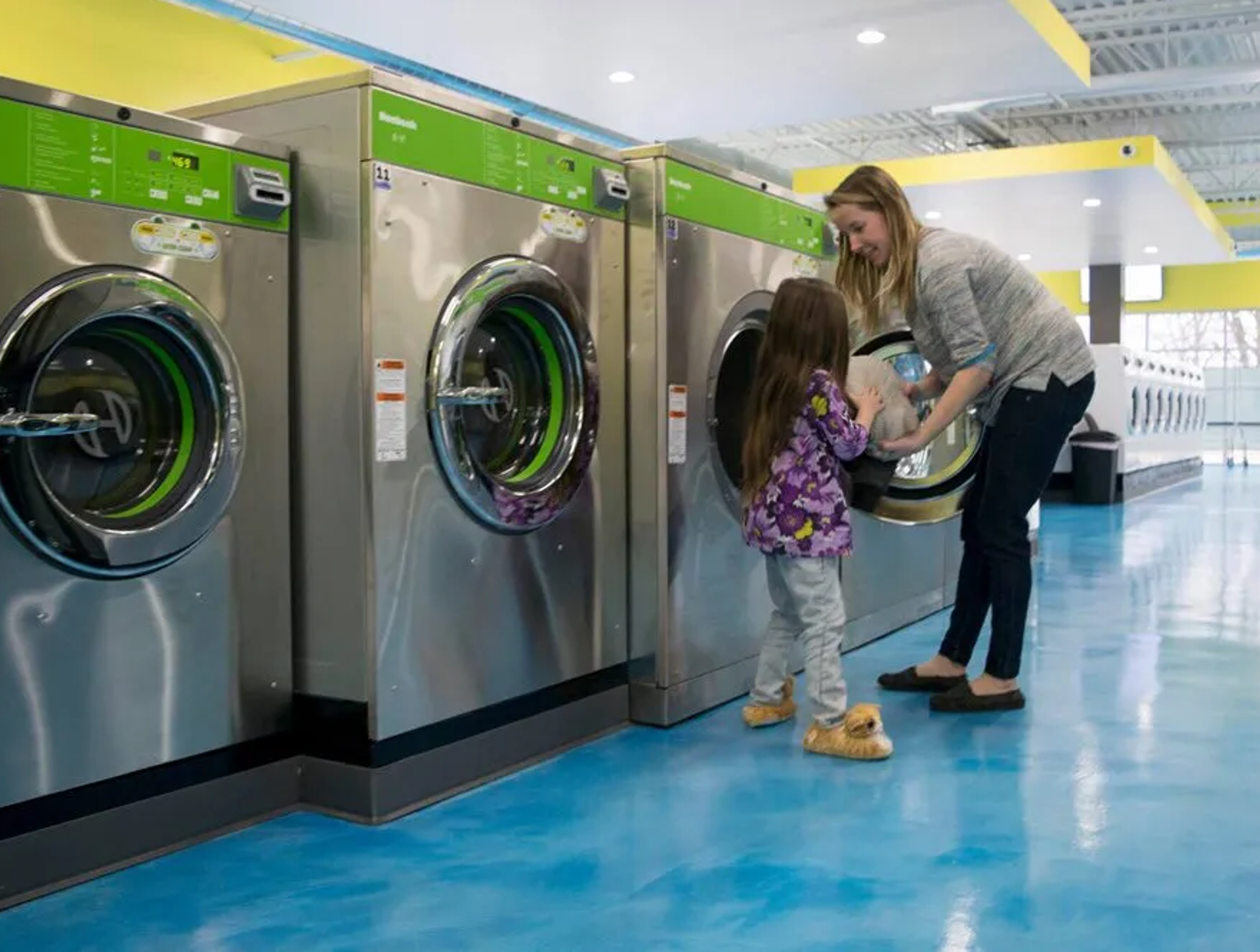 Laundromat Services in Rockford and the Surrounding Areas
When we built Happy Life Laundromat we wanted to provide our customers with the best of everything. We put in brand new equipment, hired friendly, helpful employees and created a comfortable and safe environment. Our laundry near Rockford has everything you need to make your laundry day quick and easy.
Card Laundry
We have brand new Huebsch washers and dryers.
Our machines are card operated so you never have to be bothered with quarters again.
Load your laundry card with credit cards, debit cards or cash and gain reward points.
Hours of Operation
24 Hours a Day / 365 Days a Year.
Attended Monday - Saturday 8:00 a.m. - 1:00 a.m. &  Sunday 11:00 a.m.  - 11:00 p.m.
Amenities
Kids Area
Slots/Gaming Room
Beer Garden (Beer & Wine)
Smokers Area
Coffee Bar
Free Wi-fi
Laundry Supplies
At our self service laundry we tried to think of everything that you might need on laundry day. We sell laundry products if you forget your own. We have attendants on hand to help you if you have any questions. We are open 24 hours a day. So come by our lavanderia and see for yourself what a quality coin less laundry looks like.